Heat's stage from Bust-A-Groove.
Download
The download includes the song "2 bad" (the stage's song from the source game) and two versions of the stage.
The "Intro" version may cause problems with the intros of certain characters, so a version without the stage's intro in included as an alternative.


Video of the "Intro" version of the stage with me using Saisyu against Kusanagi:



Or a picture if you prefer: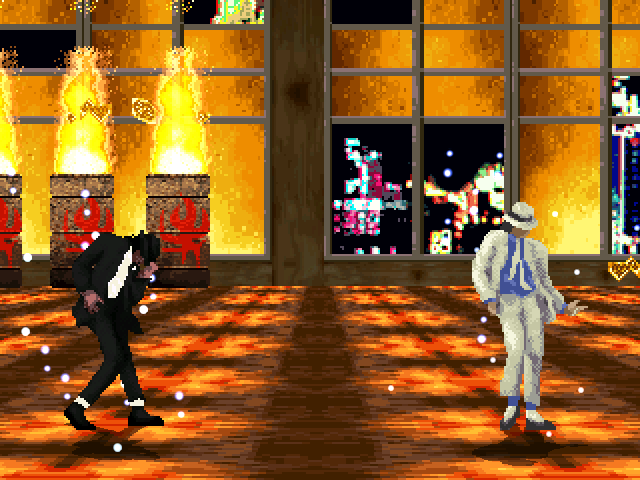 This stage's main features are its parallax floor and the pieces of glass that fall periodically during the match.

The reason the glass breaks is because in the original game, once the characters were dancing well enough, the stage would start to be affected by their "dance energy" I guess. So in the case of Heat's stage, the glass would break from time to time after some dance moves (usually the end of a dance combo).

The colors you see once the glass breaks are lights on the buildings outside.